#relacoespublicas #rp #rpmoda #pr #publicrelations
»
2013
»
Junho
»
17
» Rolls-Royce Motor Cars and your Centenary Alpine
---
12:52
Rolls-Royce Motor Cars and your Centenary Alpine
Using pioneering technology and online historic imagery, 'History Pin' enables enthusiasts to view images from the original 1913 Alpenfahrt, juxtaposed against pictures taken live from the 2013 recreation.
On 14 June 2013, 47 vintage Rolls-Royce Silver Ghosts will depart from Vienna, wafting through Austria, Slovenia, Croatia and Italy before returning to Vienna on 29 June 2013 – exactly 100 years to the day since privateer entrant, James Radley, emphatically completed the original event, helping to cement the marque's reputation for peerless reliability and mechanical excellence.
The cars will tackle over 1,800 miles over some of the world's most spectacular and challenging mountain passes.
The event can be followed via 'History Pin' here:
http://www.rolls-roycemotorcars.com/alpinetrial/
The 2013 Alpine Trial Centenary Collection
Echoing events a century ago, a Rolls-Royce Works Team will take part in the rally. The original 'James Radley' 1913 Silver Ghost will be joined by a contemporary homage created by Bespoke designers and craftspeople at the Home of Rolls-Royce in Goodwood, England.
Finished in an exterior hue that takes inspiration from the Radley car, the 2013 Alpine Trial Centenary Ghost features exquisitely crafted Bespoke touches that elegantly tell the story of the 1913 Trial.
The clock displays the stages of the rally and timings, whilst inlays to rear picnic tables and the front fascia express the topography and distances of the Alpine route.
A hand-painted coachline referencing the four Rolls-Royce motor cars that took part in the 1913 Alpenfahrt and headlining, colour-matched to the hood of Radley's car, completes a beautiful tribute.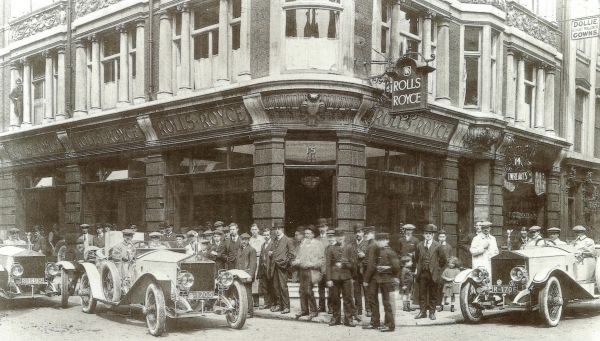 by Rolls-Royce
Categoria:
#Luxo
|
Visualizações:
727
|
|
|