Resultados
1-4
de
4
da solicitação
History Pin
---
Rolls-Royce Motor Cars proudly presents enthusiasts with an extraordinary way of engaging with the 2013 Centenary Alpine Trial.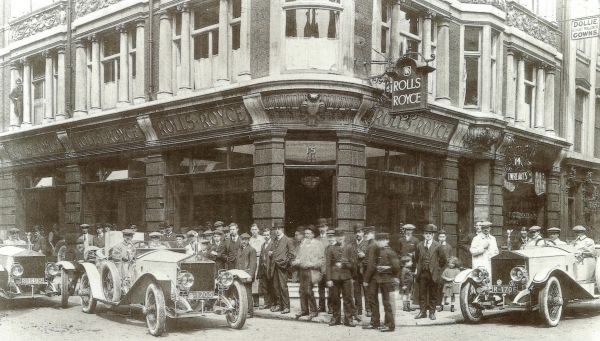 Using pioneering technology and online historic imagery, 'History Pin' enables enthusiasts to view images from the original 1913 Alpenfahrt, juxtaposed against pictures taken live from the 2013 recreation....event can be followed via 'History Pin' here: http://www.rolls roycemotorcars.com/alpinetrial/ The 2013 Alpine Trial Centenary Collection Echoing events a century ago, a ...
...secured by a 950 platinum pin buckle, the dark blue alligator leather strap is hand saddle stitched with silk and 950 platinum threads! The history of platinum at Vacheron Constantin ...
...an enduring mark in the history books of the twentieth century. Shoppers will discover hand picked treasures of the fashion world from the iconic Gucci ...Haute Couture, allowing fashion aficionados to make a piece of history their own.