Resultados
1-15
de
76
da solicitação
timepieces
---
The ARMIN STROM Watch Manufacture is delighted to be collaborating with a new partner and renowned presence in the world of exceptional manufacturers.
TECHART is a globally renowned in the domain of automobile individualisation, with specialty expertise in refining Porsches. Based in Leonberg, Germany, the company is now collaborating wi...
A. Lange & Söhne, the revered luxury watch brand from Saxony, Germany opens its first
US boutique in the renowned shopping destination, Palm Beach, Florida. At the
prestigious address of 252 Worth Avenue, time is home in this niche international hub, a
paradisiac setting for haute horlogerie.


...
As the proud standard bearer of a genuinely exclusive approach to Haute Horlogerie, the DB25T innovation the very heart of its construction reflecting a proud horological tradition
Haurex City Collection: Casual Sophistication Now Comes in a Fashion Forward Package
...
Grand Prix d'Horlogerie de Genève (GPHG) 2014 - Christophe Claret's Margot and Soprano timepieces both preselected.
...
GUCCI TIMEPIECES & JEWELRY LANÇAM O GRAMMIUM TIMEPIECE PARA O 56TH GRAMMY AWARDS.
Vacheron Constantin presents four limited-edition Patrimony Traditionnelle models.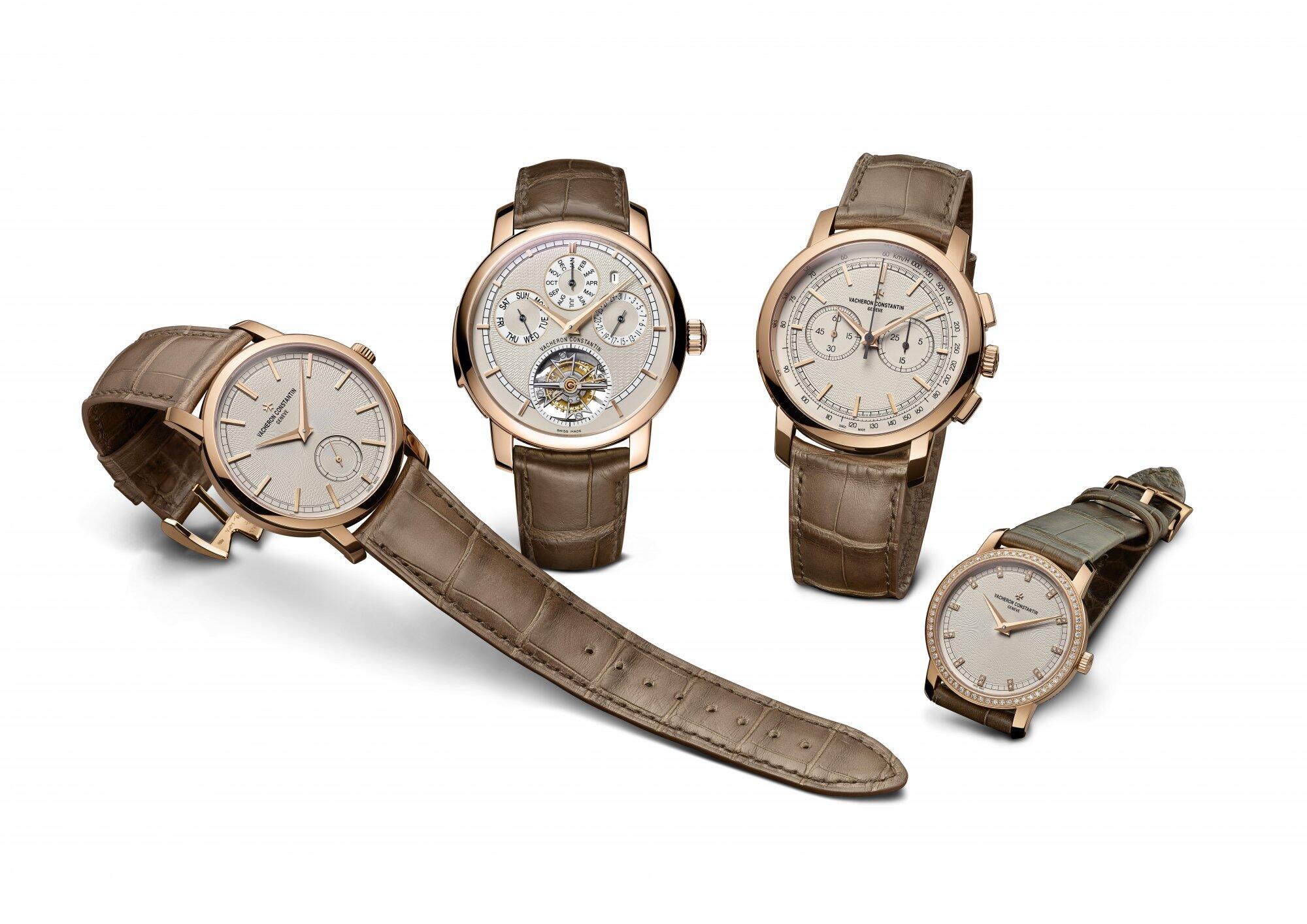 Christophe Claret timepieces – Margot and Soprano – have been preselected by the Grand Prix d'Horlogerie de Genève (GPHG) 2014 jury ahead of next ...in the category for "Striking" timepieces. The winner of each category will be announced at the red carpet GPHG ceremony held at Geneva's Grand Théâtre ...
To celebrate the opening of its Paris Boutique, Vacheron Constantin presents four limited edition Patrimony Traditionnelle models....Vacheron Constantin presents four exclusive timepieces issued in limited editions: • a one of a kind version of the Patrimony Traditionnelle Calibre 2755 grand complication model • a ...
The London Jewelers Chanel Fine Jewelry Boutique offers an astounding mix of baubles and timepieces, including exclusive editions of the famed J12 and Premiere collections as well as iconic fine jewelry such as Camelia, Ultra ...
...Paul Ziff , President of Ferragamo Timepieces in the United States and the Caribbean. "We look forward to working with our loyal client base and to forging ...and Caribbean Agent for Ferragamo Timepieces by # Gevril Group
...executives sporting Cartier or Rolex timepieces than you could shake a stick at. Today, many of those same luxury timepieces are locked up in drawers at ...
...of the company's exquisite timepieces. But in reality, it is the gateway to the entire realm of the eminent brand with its five watch families ...in the beauty of our timepieces as well as the multi faceted heritage behind them," said Lange CEO Wilhelm Schmid when commenting the reasons why the ...
...wonderful new collection of ladies timepieces. Like its namesake, the Johan Eric Ribe Collection is a mix of classic style, irreverent surprises, and sophisticated fun....powers each of these stunning timepieces. The stylish ladies Ribe is water resistant to 99 feet and includes a durable scratch resistant mineral glass crystal.
And when you examine the timepieces they definitely have that rebellious and youthful attitude of a younger sibling. Kari Allen, President of Versace Timepieces USA, notes that the WWD ...
Gucci Timepieces & Jewelry anunciam o lançamento do Gucci GRAMMY ® em edição especial, um relógio engrenado com um mostrador feito de GRAMMIUM ®, o ... Em 2010, a Gucci Timepieces & Jewelry começou sua parceria com a The Recording Academy e os organizadores de renome mundial do GRAMMY Awards com o ...
As light and whimsical as the 'angel' after which it is named, the 'AEL' range of timepieces for younger customers is designed in a spirit of youthful simplicity. CHARRIOL, the luxury Swiss watchmaker and jeweller, has created a bijou pair of timepieces that are in keeping with ...
Five black timepieces by A. Lange & Söhne juxtapose with black objects to showcase the fascinating facets of the darkest of all colours.... Lange & Söhne timepieces present both sides of the darkest of all colours – the aesthetic one and the technical one: Black wins: Beneath the ...
...em carros de corrida, Rebellion Timepieces supera em resistência de relojoaria. O motor do 540 Magnum o T 14 REB tem uma reserva de energia de ... by # Rebellion Timepieces
...it into a collection of timepieces that women of all ages would treasure. Timepieces like the casually sophisticated Haurex City offer ample proof that this strategy ...
...Kari Allen, President of Versace Timepieces for the USA and Caribbean, Versus Versace watches have always represented the rock n' roll soul of Versace. "The new timepieces we are introducing at Couture ...
...so evident in these exquisite timepieces has turned the brand's signature blend of rock and roll, art, celebrity, theatre and ballet into a work of ...Kari Allen, President of Versace Timepieces for the USA and Caribbean, few things define the allure of luxury better than a Versace watch.