Resultados
16-30
de
477
da solicitação
hotel
---
Shangri-La Bulletin dispatch from Bangkok, Tokyo, Brisbane, Maldives, and Shenzhen.
Shangri-La Hotels and Resorts is set to open Shangri-La Hotel, Shenyang, its second hotel in the former Qing Dynasty capital.


...
Shangri-La opens 9th hotel in Malaysia; Traders Hotel, Puteri Harbour, Johor to open June 1.

International boutique hotel group Unlisted Collection: announce details of new Chinatown hotel
.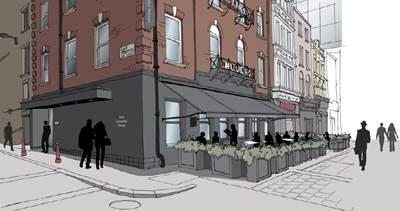 ...
This March, Capella Singapore is committed to celebrating International Women's Day on 8 March.


O Emiliano prepara-se para as comemorações das festas
de fim de ano com requinte, luxo e sabores raros.
...
Bentley

confere a autenticidade da

assinatura da
Suíte no

ST.

REGIS

- hotel de Nova York.


...
Como principal fonte de St. Barth- oferece aos hóspedes da ilha- um serviço
altamente personalizado e as casas de férias mais excepcionais.


...
Em janeiro de 2012 sai dos sonhos e entra na realidade o novo projeto FRAD.E Hotel Marina Golf & Vilas. Idealizado pela incorporadora Kara José em parceria com o fundo Polo Capital, através de seu berço imobiliário Polo Real Estate.

O projeto turístico-imobiliário é raro no Brasil. Em um único e exclusivo espaço, reunirá marina, campo de golfe, quadras de tênis, spas (adulto e infantil), centro de compras, restau...
Shangri La Hotels and Resorts opens its 85th hotel in China's largest northern port city. The 302 room Shangri La Hotel, Tianjin sits on the bank of the ...
Shangri La Hotel, Sydney has reopened 90 newly refurbished Horizon Club rooms and Australia's biggest and most sophisticated club lounge in a five star hotel, after a much anticipated multi ...
By proximity as well as design, the new Shangri La Hotel, Qufu pays homage to the famous philosopher, Confucius. Hong Kong based Shangri La Hotels and Resorts is opening the hotel in the center of Qufu, ...
Gilpin Hotel & Lake House in Windermere received nationwide recognition last night when it was named AA Hotel ...
Shangri La Hotel, Shenyang will open along the city's "Golden Corridor" on August 1, in time to host athletic champions during the ... The Hong Kong based hotel company will debut a new five star hotel in the historic city of Shenyang, home to the only other royal ...
Shangri La Hotels and Resorts will debut its third Traders hotel in Malaysia with the opening of the ...
O Grupo Jumeirah anuncia a abertura de seu primeiro hotel cinco estrelas na China, localizado no Himalayas Centre, em Pudong, Xangai. O Jumeirah Himalayas Hotel Shanghai possui 401 aconchegantes apartamentos ...
Este ano, marca a conclusão de um projeto de renovação, de três anos para o Hotel Saint Barth Isle de France, um dos favoritos de longo prazo para os clientes, com um serviço altamente personalizado....recente adição ao portfólio LVMH Hotel Management. Bee Osborn de Osborn Interiores transformou cada um dos quartos restantes, as cinco moradias, três salas de jardim e ...
A partir do dia 18 de junho, todas as meninas que o desejarem poderão passar uma noite inesquecível na Suite Barbie do Pestana Sintra Golf Hotel, em Lisboa. É o primeiro quarto temático da Barbie num hotel em Portugal e certamente vai proporcionar experiências e emoções ...
S hangri La Hotels and Resorts and Dubai based real estate developer Nakheel have signed a letter of intent for Shangri La to manage a 290 room hotel in The Palm Tower on Palm Jumeirah. The parties expect to sign a comprehensive hotel management agreement for the property ...
Head to the beautiful Grand Hotel Majestic to soak up the warm Mediterranean weather and the magic of Lake Maggiore. Secluded, intimate and enchanting The Grand Hotel Majestic is bursting with Italian ...
Damon Campbell has assumed the role of executive chef for Shangri La Hotel, Toronto. Canadian Campbell has returned home after four years in Asia; most recently as executive sous chef at Edsa Shangri ...the Philippines, a leading luxury hotel with six international restaurants. Arriving in Toronto in the Fall of 2012 following the hotel's opening, Campbell has been ...
The Mark Hotel, o mais luxuoso hotel boutique de Nova York é o segredo mais bem guardado durante os shows em setembro.
O Shangri La Hotel, Paris oferece dois dias excepcionais para os amantes do tênis e de luxo. O hotel tem o prazer de apresentar ...
T his summer guests can delight in three specialty outdoor terraces at Shangri La Hotel, Paris Open July 12 through August 6, the hotel's Rooftop Lounge will serve Krug Champagne and caviar from the ...