#relacoespublicas #rp #rpmoda #pr #publicrelations
»
2014
»
Abril
»
24
» Upcoming at the 2014 Biennial #WHITNEY BIENNIAL
---
00:43
Upcoming at the 2014 Biennial #WHITNEY BIENNIAL
ROBERT ASHLEY AND ALEX WATERMAN:
THE TRIAL OF ANNE OPIE WEHRER AND UNKNOWN ACCOMPLICES FOR CRIMES AGAINST HUMANITY
April 23–24, 26–27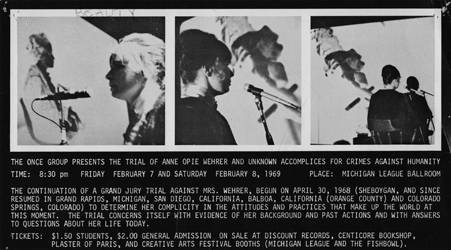 The Trial of Anne Opie Wehrer and Unknown Accomplices for Crimes Against Humanity is a "speaking opera" from 1968, in which the main speaker (Anne Opie Wehrer in the original) is asked to publicly answer 100 questions about her life by an interrogator offstage. At the Biennial, Anne will be replaced by four contemporary art-world personalities.
MIGUEL GUTIERREZ: AGE & BEAUTY PART 1: MID-CAREER ARTIST/SUICIDE NOTE OR &:‑/
April 23–27, April 30–May 4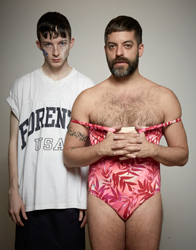 Age & Beauty Part 1: Mid-Career Artist/Suicide Note or &:-/ is a duet Miguel Gutierrez performs with young dancer Mickey Mahar. The piece deals with mid-career anxiety, futurity, and tropes about the aging gay choreographer.
---
DOUG ISCHAR
April 30–May 4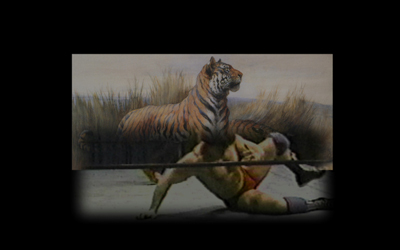 This program includes three films that explore longing, loss, and gay identity: Alone With You centers around a young professional wrestler as an object of desire; come lontano is an homage to Pier Paolo Pasolini and Maria Callas; and Tristes Tarzan brings together two historical Tarzan films from 1920 and 1950 into a five-part variation on a theme.
Screenings are located in the Kaufman Astoria Studios Film Galleries on the Museum's second floor. They are free with Museum admission and admittance is on a first-come, first-seated basis until capacity is reached.
---
TRIPLE CANOPY PRESENTS:
MEDIA REPLICATION SERVICES
Saturday, April 26
6:30 pm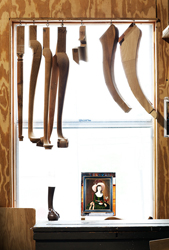 How are artworks altered through the creation of facsimiles? Poet Caroline Bergvall, scholar Lisa Gitelman, and artist William Pope.L respond to this question, facilitated by Triple Canopy editors. The three participants will consider, as points of departure, forms of reproduction enacted in Triple Canopy's Biennial installation, Pointing Machines.
JULIE AULT, JAMES BENNING, AND WILLIAM LEAST HEAT-MOON: HISTORIES OF PLACE
Tuesday, May 6
7 pm

Julie Ault has invited filmmaker James Benning and writer William Least Heat-Moon to discuss their shared interests in the personal, cultural, political, and geographical histories of place. The dialogue will investigate vital points of contact between Benning's and Least Heat-Moon's practices.
---
SKETCHING TOUR: SCULPTURE AND DRAWING
For families with kids ages 6–10
Saturday, April 26
1:30–2:30 pm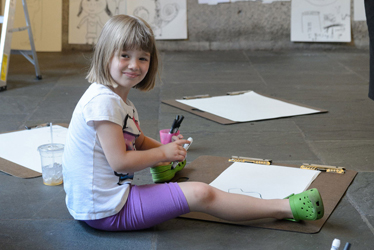 Families will examine the material and tactile qualities of select artworks and learn about texture, tone, and volume through drawing; (free for Family Series members or Friend-level members and higher). Admission to program includes Museum admission. Registration is recommended; drop-ins are welcome if space is available.
---
ARTISTS WORKSHOP WITH KEVIN BEASLEY
For high school students
Friday, May 2
4:30–6:30 pm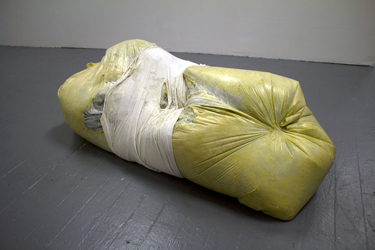 New York City teens in grades 9–12 are invited to collaborate with artist Kevin Beasley to create their own sound works. Refreshments will be provided.
---
Before you start exploring the Biennial, pick up the new Whitney Guide. A Windows Phone app created exclusively for the 2014 Biennial, this guide features interviews with Biennial artists, commentary from the Biennial curators, and a Kids Tour designed for 6–10 year olds.
Whitney Guides are available free of charge at the ticketing desk. Please note: You will be asked to leave a photo ID. Passports and credit cards are not accepted. Support for the Whitney Guide is provided by Microsoft.
---
Through June 29
"One of [the Whitney's] best in years"—The New York Times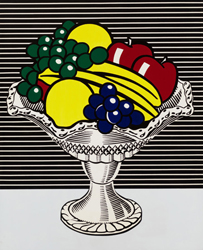 American Legends: From Calder to O'Keeffe showcases the Whitney's holdings of artwork from the first half of the twentieth century alongside that of postwar figures. The exhibition includes work by thirteen leading artists: Alexander Calder, Stuart Davis, Burgoyne Diller, William Eggleston, Morris Graves, Edward Hopper, Jasper Johns, Ellsworth Kelly, Jacob Lawrence, Roy Lichtenstein, Elie Nadelman, Alice Neel, and Georgia O'Keeffe. One- and two-artist presentations provide a survey of each artist's work across a range of media.
---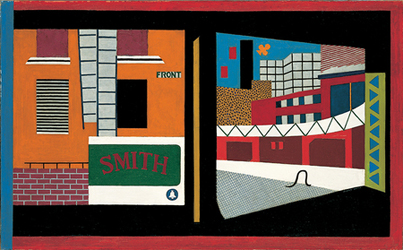 Want to see Stuart Davis on a billboard near you? How about Cindy Sherman? Or Jasper Johns? Art Everywhere U.S. will make temporary use of up to 50,000 advertising displays nationwide to display American masterworks. The largely outdoor sites—which include billboards, bus shelters, trains, and buses—will feature large-scale reproductions of iconic works from the Whitney's collection as well as selections from four other institutions: the Art Institute of Chicago, the Dallas Museum of Art, the Los Angeles County Museum of Art, and the National Gallery of Art. Of the 100 works submitted by these museums, half will be selected for display in August through a public, online vote.
Polls are open through May 7, and the works chosen will be announced in June. Vote now!
by #Whitney Museum of American Art
Categoria:
Cultura & Arte
|
Visualizações:
490
|
|
|