#relacoespublicas #rp #rpmoda #pr #publicrelations
»
2013
»
Janeiro
»
19
» Fabergé celebrates the Spring with Les Palais
---
15:31
Fabergé celebrates the Spring with Les Palais
Fabergé contemporary master jeweller, celebrates Spring with Les Palais, a collection
of signature Fine Jewellery egg pendants in opalescent pastels. Inspired
by the sumptuous summer palaces of Imperial Russia, Les Palais egg pendants
bring a playful modernity and contemporary sophistication to Spring.


Each jewel is hand-crafted in gold and the finest guilloché
enamel creating an exquisite iridescence which lends light and
three-dimensional depth to each of the distinctive colours. The designs are
overlaid with a refined gold embellishment, echoing the splendour and baroque
motifs of the legendary Tsarskoye Selo summer palace. Les Palais pendants are
available in a palette of soft macaroon hues ranging from powder-pink to
iridescent cream or turquoise lagoon with earrings to complement, referencing
Spring trends for metallics and candy colours.


The collections are available at Fabergé flagship boutiques in New York, London and
Geneva as well as at concessions within Harrods in London, Lane Crawford IFC in
Hong Kong and other exclusive retailers. Selected items are also
available via Fabergé's online boutique at Fabergé.com.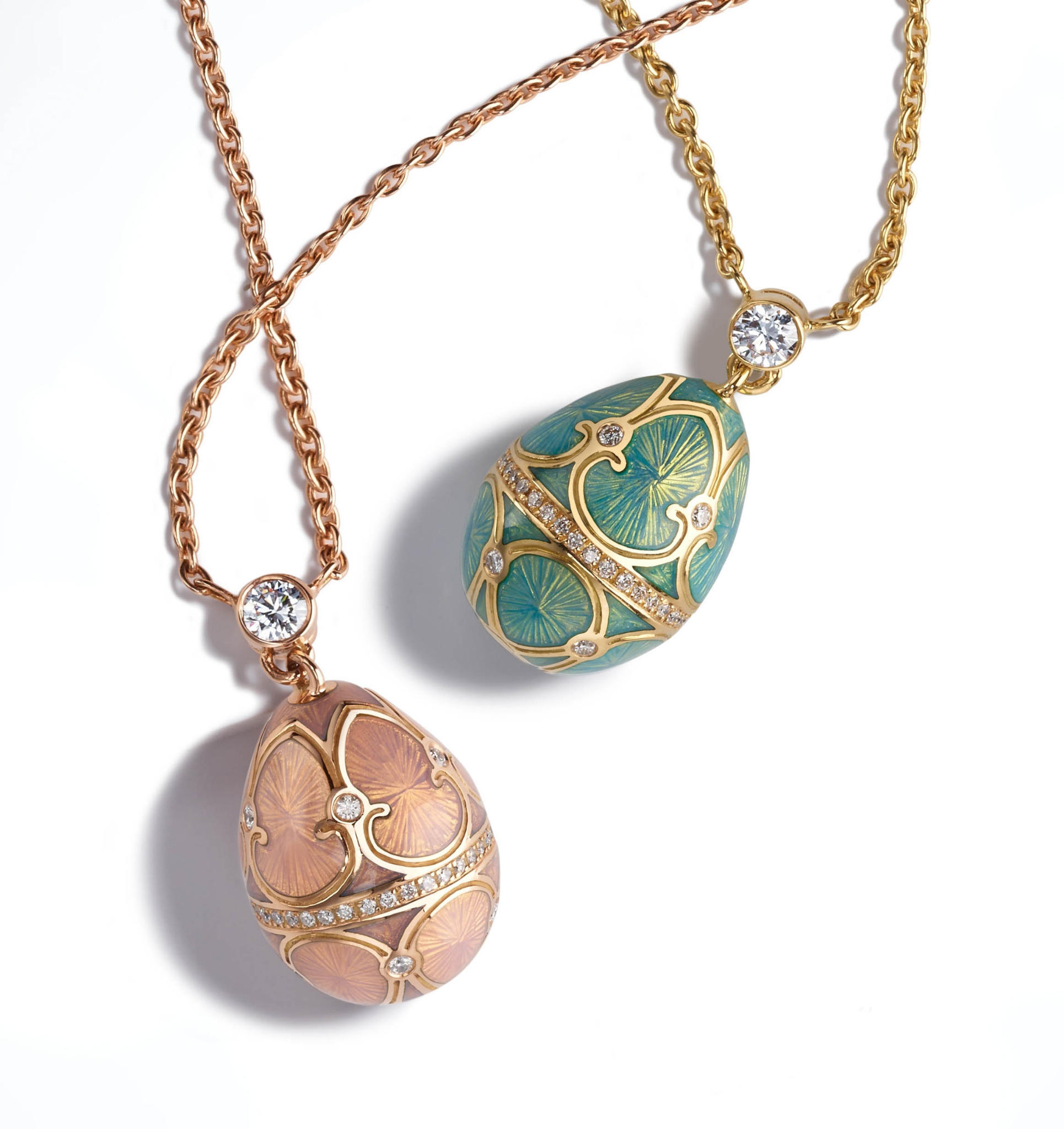 Press/image Fabergé
Categoria:
#Luxo
|
Visualizações:
747
|
|
|